School Picture Day
Everyone at IAD got together, from big to small, old to young, to take our annual school picture. Students came in dressed to impress, with their smiles ready for this year's shoot. Check out the full album of "Pictures of Picture Day" on Facebook. Good job everyone!!
Girls on the Run
Girls met indoors, then headed out for their training. Indoors, the girls worked on a cooperation activity to build their communication skills. You girls are doing great, keep it up!
Students and staff are hard at work preparing for this year's fund raising dinner, to be held on May 2nd, 2015 at Newark High School. A special thank you to all the students and staff staying after school and working on making this event one to remember, InshaAllah.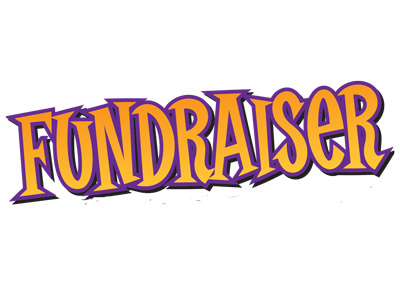 Earth Day Activities - Grades 4, 6, 7, 8 Tree Planting Activity
Students in grades 4-8 worked together to plant two apple trees. "Apply Jack" and "Granny Smith" seem to very happy in their new home! Students worked together to plant the tree, fertilize, mulch and even decorate it. It was a great experience and we can't wait until next spring when apples start growing!
Earth Day Activities - PreK3 and PreK4
Students explored the three R's of recycling; reduce, reuse and recycle. The children used old broken crayons to create new crayon cupcakes. They learned about earthworms and their role in the aerating of soil. They also used the soil to plant seeds.
Narenj Tree Bread Drop off
Even though it was cold out there, many of our families enjoyed fresh bread. Please do not hesitate to help yourselves to as much bread as you would like. Freeze it, save it, give it out to your friends and family. Whether you would like a bag or even a box or two, feel free. Just be sure to put it to use :)
Earth Day Activities, 5th Grade
5th Grade will finish out the Earth day activities by planting flowers. Students will also check up on "Apple Jack" and "Granny Smith", re-mulching may be in order. We will also begin our recycling campaign with the labeled trash cans around the school.
Next week we will......
Narenj Tree Foundation- Clothing Donation Box
We are pleased to announce, that InshaAllah by Monday, we will have an official clothing donation box for all your donations. As many of you know, Narenj Tree works diligently to collect new and used clothing, blankets, and medical equipment to send to refugees of the Crisis in Syria. Containers are shipped out from Norristown PA, so feel free to drop by on Saturdays to help organize and package these donated items. Check them out on Facebook for details. Jazakum Allah Kher to all those that have donated and supported this cause.
Girls on the Run, 3:15 PM - 4:45 PM
As the date gets closer, the girls are getting into gear for the 5k run. We are so proud of you ladies, keep it up! Come out and support the girls on May 16 at the Wilmington Waterfront. See Sister Sakina or Sister Zenab for details.
Buzz Bees Workshop for Kindergarten
Sister Khalilah and the kindergartens are pleased to welcome some very special guests to their classroom. Students will learn all about bees and their impact on the world around us. This awesome workshop will be very educational and productive for our little budding gardeners. Stay posted for pictures and details.
Field Trip, Grades 3-8, Franklin Institute
Grades 3 and up will be attending a field trip the the Franklin Institute in Philadelphia PA. Students will experience all the new exhibits the museum has created since our last visit. Pictures to follow.
Girls on the Run, 3:15 PM - 4:45 PM
Another meet for our tough cookies. Can't wait to see what inspirational activities our girls will do. Thank you Sr. Sakina and Sr. Zenab for all your time and effort.
Barnes and Noble Book Fair @ Christiana Mall, 4PM - 8PM
Please come out and support our students and school. We are pleased to announce that we will hold our first ever Barnes and Noble Book Fair at the Christiana Mall location. Make sure to mention you are an IAD family upon checkout. 15% of all your sales will be donated to the school. Stop by the childrens department at 5 PM to listen to IAD students rendition of classic Dr. Seuss books. This event is meant to serve as a fun family experience as well as a great reading/public speaking activity for our youth. Grab some dinner at the food court with other IAD families. Hope to see you all there!

Big Upcoming Events......
IAD ANNUAL FUNDRAISER, May 2, 2015
Newark High School 5:30 pm
Guest Speaker: Sheikh Yusuf Estes
School Activities Update for April 17, 2015
We missed our IAD families over the break! We pray that everyone had a happy, healthy and relaxing spring break. Now we are off for the final stretch of the school year. Warm weather, outdoor activities and many more exciting events to come! Welcome back everyone!
Be sure to check us out on Facebook!!
Launch Trampoline Park Family Night
Thanks to all the people who came out and enjoyed an evening for a good cause! We were able to raise $93.00 and thanks to a generous donor, we were able to double that! $186.00 goes to our classroom enhancement project.
Chuck E Cheese Family Night
Families came out and enjoyed out Family Fun Night at Chuck E Cheese. Thank you to all those that attended and we can't wait until next time!
Science Projects Due
So many wonderful science fair projects trickled in on Monday! We loved the creativity and attention to details all the students put into their work. Judging took place on Wednesday April 15. Presentations were beautiful!
Girls on the Run
"We talked about cooperation in yesterdays meet" said Samreen Ahmed a fourth grader. "We should always discuss with others when we feel like we can't do something on our own, because sometimes when we need help. We should know it its okay to go ask grown ups and even our friends so we don't feel overwhelmed."
Girls learn life lessons with each meeting, building their confidence, skills and individuality.
Keep it up! The big race is almost a month away! 5k on May 16
Zakat Foundation Shoe Drive
In an effort to help those in need, IAD families ask participating in a school wide shoe drive. Boxes have been placed in the lobby of the school for your convenience. Please remember those in need while you do you spring cleaning!
Science Fair Judging
A huge thank you to our judges for spending the day with us to judge the student projects. Students met with judges one on one to assess students understanding of the scientific process. Students presented their findings, as well as explained their procedures. Judges were beyond impressed with the students knowledge and understanding of their work. Great job everyone! Winners were announced at Thursday nights Family Science Night.
Prizes included $75, $50 and $25 gift cards!
Congratulations to all the participants and winners!
Rainbow Cake Experiment
Recycle It! Bulletin Board
Kiddie Science Experiments (Total of 4)
Group 1: Grades 1 & 2
1st Place: Yusuf Farooqui & Ibrahim Hussin: Making Plastic with Milk
2nd Place: Belal Abdelgawwad: Sticky Water
3rd Place: Yusuf Shehata: Finding the Iron in Cereal
Group 2: Grades 3 & 4
1st Place: Faiz Madiwale: Making a Carousel
2nd Place: Bassam Rafique & Ahmed Farooqui: Electric Motor
& tied for 2nd Place also is Mariam Patel: Mentos & Soda
3rd Place: Samreen Ahmed: Which Parachute?
& tied for 3rd Sara Bennani: Bubble-ology
Group 3: Grades 5-8
1st Place: Noor Shamsi-Basha- "What's For Dinner"
2nd Place: Shems Alzahrani: "Formulating Frequency"
3rd Place: Anas Muharam & Mohammad Abuasi: "Pop Rocks and Soda":
Bread Drop off by Narenj Tree Foundation
Seems like everyone was waiting for bread! Weekly drop off are still on! Enjoy! And as always, thank you Narenj Tree Foundation for all you do!
Family Science Night 3:15 pm to 5 pm
We welcomed IAD families to the Family Science Night. Thank you to all those that attended. Families enjoyed science inspired games and activities for all age groups. The event was broken down into categories: Biology, Chemistry, Engineering, Physics and Mathematics.
Girls on the Run is still on!! 3:30 to 4:45 pm
Sr. Sakina held Girls on the Run as scheduled. Our lovely young ladies enjoyed another great day of sunshine and fresh air. We are all so proud of their endurance and persistence. Keep it up ladies!!
ISD Annual Christina Watershed Cleanup, 8 am to 12 pm
ISD is holding their annual Christina Watershed Cleanup from 8 am to 12 pm. Please check out the flyer below. We hope to see our IAD families there for this worthy cause! Our Earth, Our Home.
Field Trip to the Please Touch Museum in Philadelphia, PA, Grades KG to 2nd
Our students will be heading out to explore the famous Please Touch Museum in Philadelphia. Anyone interested in chaperoning please contact Sr. Khalilah, Sr. Nabila or Sr. Sakina. Pictures to follow on Facebook!
Girls on the Run
Another day, another drill. Girls are getting ready for the big race on May 16th! 5k is a long way to go, so they are working hard, both physically and mentally! Keep it up ladies!!
Earth Day Activities
Our school has decided to come together, big and small, to help start a new initiative at IAD. The younger students are working on project involving the 3 R's, reduce, reuse, recycle, while the older students are focusing their attention on a changing the way we live. Students will begin collection of recyclable items around the school, paper and plastic. Labeled bins will be used to dispose of our trash in a healthy-earth friendly manner. Grades 4-8 will be planting a tree outside to celebrate the start of the "Recycle It!" campaign. Be sure to check out the pictures on Facebook!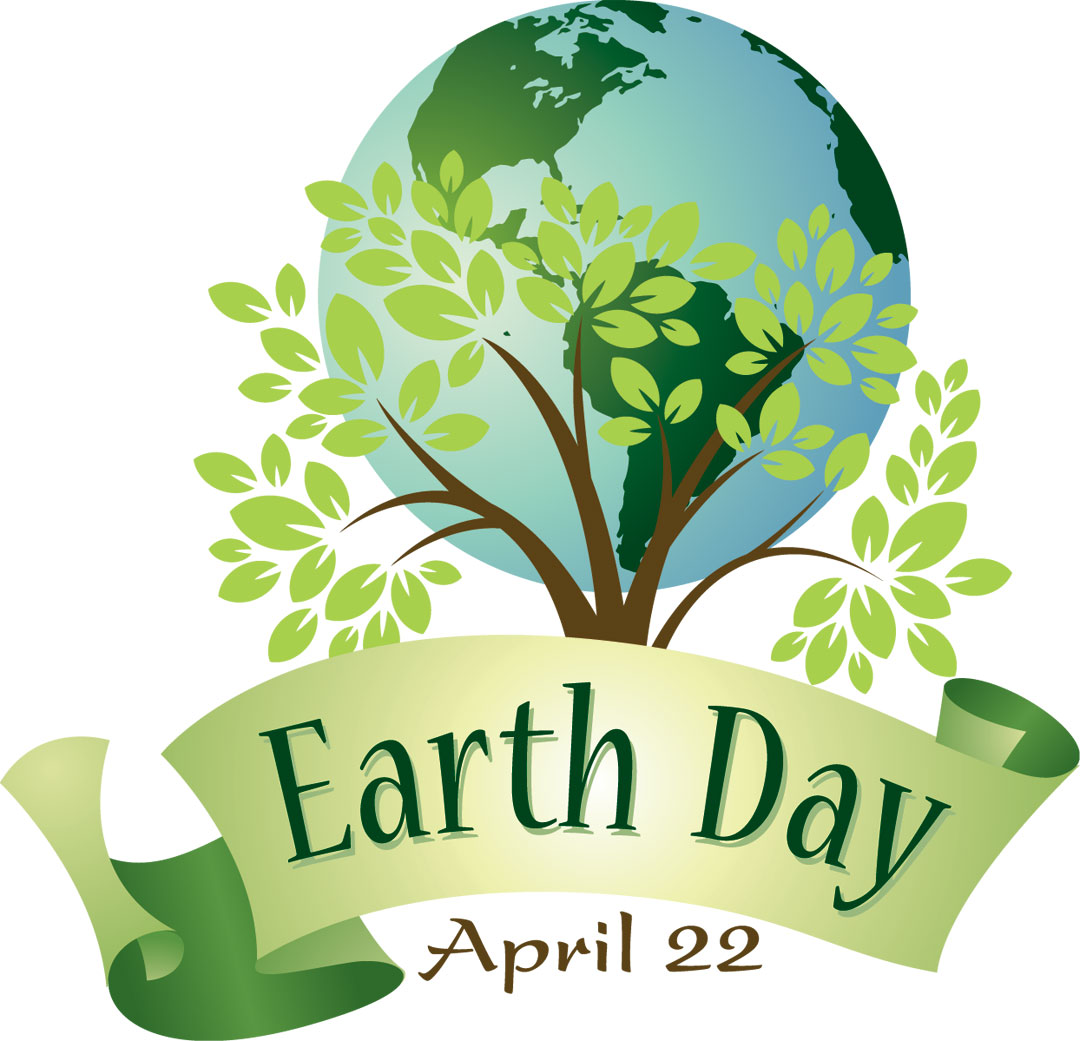 Narenj Tree Bread Drop off
Bring a bag and fill it up!
Big Upcoming Events......
IAD ANNUAL FUNDRAISER, May 2, 2015
Newark High School 5:30 pm
Guest Speaker: Sheikh Yusuf Estes
All About Poland, 7-8 Grade Guest, Sr. Renata Alkurdi
Sr. Renata Alkurdi was kind enough to join our 7th and 8th grade class in a informational workshop all about her homeland of Poland. Sr. Renata brought in glassware, dolls, books and clothing native to Poland and engaged the students in great discussion on the history. We thank her for her time and effort with the students. They really appreciated it!
Another day, another distance. girls have been doing a great job. Keep it up!
Horse Workshop for Grades 4-8
Students missed out on the horse workshop last week due to the rain. Behind the Bit Stables came back out and taught our students all about horses. Anatomy, health and upkeep were a big part of the lesson. Top issue: Horse Safety. IAD students learned all about what to do to insure their safety as well as the horses. Horse rides were offered after the workshop.
Reduce, Reuse, Recycle in PreK 4
Students in PreK 4 worked hard earlier in the year to build "shape towers" using recycled materials. Now that the unit is over, students worked to take them apart, and come up with new ways to use these items. Students are learning the value of reusing items in as many ways as possible, in an effort to cut down on waste. Teachers worked with the students to thing of creative ways to use items many of us would typically throw away.
Bread from Narenj Tree
Another delivery from our friends at Narenj Tree Foundation. Be sure to check them out on Facebook and see all the good they do for their community, both local and long distance!
Get ready ladies, we are halfway there! Keep it up!
Family Fun Night, Launch Trampoline Park

In an effort to maintain family friendly events for IAD families, PreK has arranged for a Family Fun Night at the Launch
Trampoline Park in Newark
DE. Any family that heads out on April 2 from 4pm to 8pm, and presents the school flyer, 25% of their bill will be donated back to our school inshAllah. Funds will be used for classroom furnishings in the lower level of the school. We hope to see you there!
Chuck E Cheese Visits IAD, Family Fun Night Scheduled for April 10
Mr. Chuck E Cheese will be stopping by on this last day of school! In a continued effort to offer family events, we have scheduled a Chuck E Cheese Family Night for
April 10
, at the Wilmington location at
3601 Silverside Rd, Wilmington DE 19810
. The event is scheduled for
3pm to 9pm
. Be sure to mention you are with IAD for your complimentary 10 Free Tokens!! 15% of all proceeds will be given back to our school.